Because it's fun to color. Wearable, low-commitment hair color made to express your style, your mood and your vibe-wherever, whenever. Clean, ammonia-free, cruelty-free, vegan.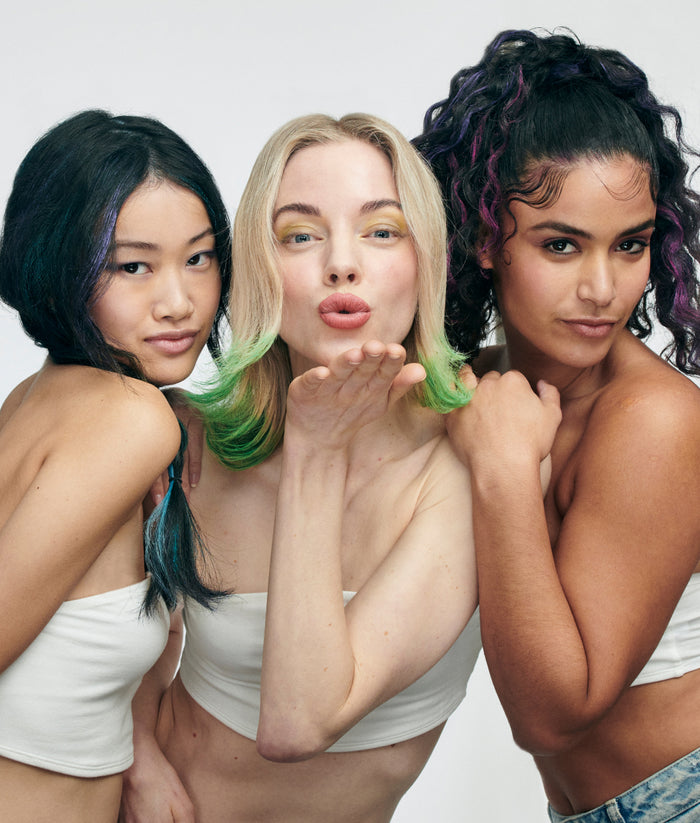 We stand for creativity, transparency, and good vibes only. Our brand is committed to your mental health and pledges to donate 1% of all proceeds to mental health organizations that provide resources to BIPOC and LGBTQ+ youth.
1% of all proceeds are currently being donated to:
Sad Girls Club
Sad Girls Club is a non profit 501(c)(3) organization founded to create community and diminish stigma around mental health. They strive to support women of color and the millennial & Gen Z population.
Active Minds
Active Minds is the nation's premier nonprofit organization supporting mental health awareness and education for young adults. Powering the Active Minds movement is a network of campus chapters located at more than 800 colleges, universities, and high schools nationwide.
Trans Lifeline
Trans Lifeline is a grassroots hotline and microgrants 501(c)(3) non-profit organization offering direct emotional and financial support to trans people in crisis – for the trans community, by the trans community.
After her summer intern had an at-home hair dye fail, Kathryn immediately got to work researching how to build a fun, simple, and safe hair color brand for the next generation. Kathryn started Hally on maternity leave with her daughter and never went back to her corporate job!
Let's hear it for the girls!